Main Menu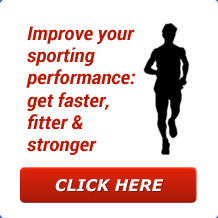 Latest Blog Entry
A review of Jerome Simian's workshops on physical preparation for sport. I had to choose between different "strands" of coaching topics at the IFAC conference in Loughborough. A difficult choice, not wanting to miss out on some excellent speakers. I chose to attend Simian's because of a quote I heard on the HMMR podcast: "I […]
User login
Run Faster
The Excelsior 6 week speed training programme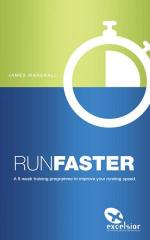 Speed kills and fast athletes can defeat the opposition by getting to the ball quicker, or running around them.
Sports people are sometimes labelled early on as "fast" or "slow" and then left to their own devices.
There is only one Usain Bolt, but every athlete can learn to run faster.
I have created this programme to give athletes the best advice that they can then use for the rest of their training lives.
You can buy the Run Faster ebook here it contains a detailed 6 week training programme with video clips.
"I have already seen an improvement in my speed over various distances and have begun sharing with my football team leading to similar improvements. There are many more generic pre-prescribed `programmes' out there but it is difficult to find anything as comprehensive and holistic yet easy to follow as `Run Faster'. The mixture of text and video makes learning an enjoyable process." Alex Thomas.
Individual Run Faster coaching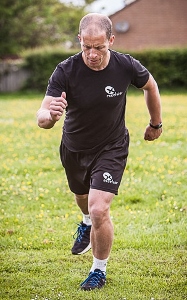 If you would like to train with me personally, then this is what you will receive on the Run Faster programme.
Musculo- skeletal screening.
Six 1:1 coaching sessions.
Six week speed training programme for running.
Specific weights exercises to enhance your running speed.
Running technique coaching.
Access to exclusive video clips.
Bonus: Training diary and the Excelsior 10 week core training book.
The overall themes may look something like this.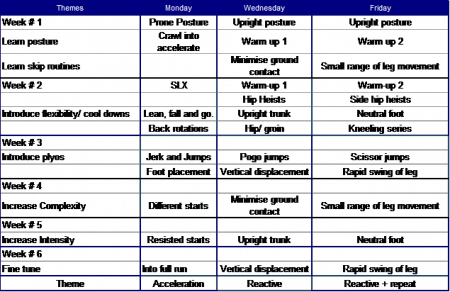 Are you ready to Run Faster?
All this for only £300. Call me now for a no obligation chat.
Client Testimonials

Blundells School
James has a huge breath and depth of knowledge on fitness issues. He is able to implement this knowledge into a practical course both making the task of fitness and conditioning both different and interesting from other fitness training that most are familiar with. He understands the safety issues when dealing with young adults strength and conditioning programmes. Programmes he sets are tailored to the individual needs of the group. There was a huge amount of progress made with some of these individuals in terms of their understanding of fitness and their own fitness levels.
More
Upcoming Courses
Athletic Development Coach – WILLAND
20 Feb 2019
Athletic Development Coach Venue: WILLAND Date: Wednesday 20th February. Time 0900-1630. Booking deadline Friday 8 February Is the 'Athletic Development Coach' course for me? This particular course is for our junior members to attend. If you are interested in attending please contact Carly. What will I learn? Course Goals and Objectives Candidates will be expected […]