Main Menu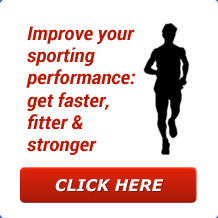 Latest Blog Entry
A review of Jerome Simian's workshops on physical preparation for sport. I had to choose between different "strands" of coaching topics at the IFAC conference in Loughborough. A difficult choice, not wanting to miss out on some excellent speakers. I chose to attend Simian's because of a quote I heard on the HMMR podcast: "I […]
User login
Anatomy and Physiology Learning in the 21st century
Here are some free resources that may help you get to grips with learning your anatomy and physiology.
Introduction Level
BBC GSCE Bitesize – GCSE revision guide
BBC Learning – links to various revision guides and other information
Exercise Physiology– Basic physiology
Heart & Circulation – Basic animations
Teaching Resources
Ken Hub anatomy : good series of videos breaking anatomy down into sections.
TES – Teaching resources under all topics for all ages (you need to register for free)
Intermediate Level
Massachusetts Institute of Technology – College level courses from Biology to weightlifting
 Video Lectures
UC Berkeley – Biology video series 39 videos
Massachusetts Institute of Technology – Introduction to Biology series 34 videos
Coursera Great variety of online courses running for 4-6 weeks and more. I recently did the Exercise Physiology course (review here) which was very in depth.
There are more ways to learn than going to University.
There are many ways to learn, and paying £30,000 to sit in a lecture hall with 200 other students 6 hours a week, for 90 weeks total may be a bit too much to swallow.
Client Testimonials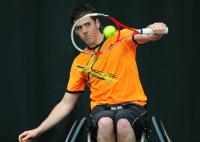 Josh Steels: wheelchair tennis
I started working with James 3 years ago via the TASS programme. When James first met me, physically I was nowhere the best I could be. Since working with James I have seen vast improvements in my fitness and strength which has been put into great use on court.Each session is worked around making sure I am able to get the best quality training as well as catering for my chronic pain and fatigue levels. On top of this James has always been happy to meet at facilities that are best for myself meaning I could fit training sessions in on route to tournaments or camps.
More
Upcoming Courses
Athletic Development Coach – WILLAND
20 Feb 2019
Athletic Development Coach Venue: WILLAND Date: Wednesday 20th February. Time 0900-1630. Booking deadline Friday 8 February Is the 'Athletic Development Coach' course for me? This particular course is for our junior members to attend. If you are interested in attending please contact Carly. What will I learn? Course Goals and Objectives Candidates will be expected […]