Main Menu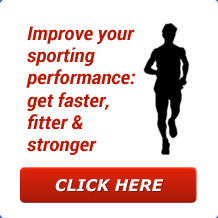 Latest Blog Entry
So how do we become creative in our coaching? For those of you studying at University, you may be under the impression that there is only one way of doing things. Try to look outside of the parameters of the people who are marking your assignments.Here are some useful tips to get the ball rolling:Get some space between you and the daily grind- 15 minutes of non electronic communication\ noise time. It is difficult to be creative with your mind being full of bills\ work\ relationships.
User login
Athlete screening: Reduce injury risk and improve performance
What is athlete screening ?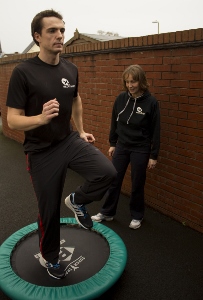 The screening of an athlete is used to identify the current musculo-skeletal condition of that individual. If carried out initially during the pre-season period, it can provide a set of baseline values for the athlete's data base or personal physical profile.
Repeat screenings through-out the season can then identify any physical changes. This is particularly important with a growing and developing skeletal system.
At Excelsior, we use a baseline screening of 5 different exercises that assess the individual's ability to move in 3 dimensions in a co-ordinated fashion. We are looking to find out what a person CAN do as opposed to what they CAN'T do.
We look at Posture, Balance, Stability and Mobility and this helps us guage the movement efficiency of the athlete.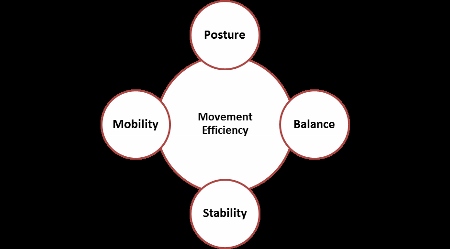 Why do we screen ?
A functional screening assessment will identify an individual athlete's musculo-skeletal strengths and weaknesses. From these results, an accurate rehabilitation / conditioning programme can be implemented.
Historically, screening would involve observation of static posture and a normal gait pattern. Non-functional assessment of joint movement, muscle strength and flexibility would be carried out. This might include various single joint assessments in sitting or lying positions.
This is good for identifying individual areas of weakness.
However, sports people rarely use single joint movements in these positions; instead the body works as one unit. By looking at the overall movement we can see the context in which any problems occur.
Sport Specific Screening?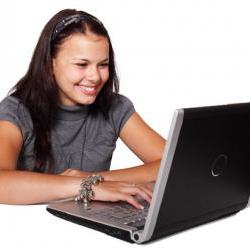 Whilst it is important to understand the needs and demands of the sport, we do a screening that is Athlete specific, not sport specific.
An assumption is often made when designing training programmes that the athlete is able to perform basic movements and then start loading them.
Unfortunately experience has shown that this is the exception rather than the norm.
Anecdotally less than 10% of the sports people we screen have been able to perform the basic movements well.
Sports people are a product of their environments and posture is affected by daily living (driving, sitting, lying) or by their sport (racquet sports and throwers being one sided for example).
Prolonged exposure to poor posture can lead to problems.
(The lady pictured has a slumped position at her laptop. This then transfers to standing and holding the racquet.)
By improving an individual's movement patterns first, injury risk will be reduced.
Then we can address the needs of the sport and performance can be enhanced.
Repeat screenings can be especially useful post-injury to help determine an athlete's return to competition.
If you would like more information on screening for you or your athletes, I am happy to answer your queries: we are based in Willand, near Cullompton & Tiverton.
You contact me here  Physiotherapist Sarah Marshall 
Client Testimonials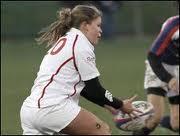 Georgina Rozario: England Scrum Half
I had the pleasure of having James as my first s&c coach when I was at University in Plymouth. I worked with him for 3 years and learnt everything I now know about training to the best of my ability. When I first saw James I was identified as a talented rugby player but had various injury and illness problems to contend with. By the end of my time with him I had become an athlete and later received my first international cap against the U.S.A.
More
Upcoming Courses
Sports Performance Workshop: Willand
02 Jan 2019
Sporting success starts here
Are you a sporting teenager who wants to get better?
Do you play more than 1 sport?
Do you want specific advice on how you can prepare for the matches ahead?
Do you want to know how to balance school/ club sporting commitments?
This day is for you.
The Day will include: