Main Menu
Latest Blog Entry
Excelsior AD Club newsletter March 2019 We have had so much happen in the last month, and exciting things happening in the run up to Easter, it is best to keep them all in one place. So here you go. 6 members complete their Athletic Development Coaching Course Archie, Daisy, Flora, Jakin, Rebecca and Stephanie […]
User login
Athletic Development Seminar with Vern Gambetta
Head Spinning
I had the fortune to spend a weekend in Leeds with Vern Gambetta listening to him talking about athletic development with young athletes. Vern has over 40 years experience in the profession with plenty of anecdotes from these years, he is extremely enthusiastic, which enables him to inspire coaches and athletes alike.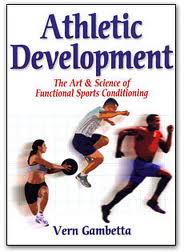 The topics of his presentations linked with many of the chapters in his book, a must read for any aspiring coach.
I came away from the weekend with my head spinning with information and a full notebook, which is going to take me a while to reflect on.
Here are some stand out points from the weekend.
Keep competence development one step ahead of skill development.
Young athletes need to follow a physical development pathway; LTAD (long term athletic development) is being used by many governing bodies, despite some arguments against the windows of adaptation.
No matter what pathway they take the athlete always needs to be able to perform the skills; which comes from a having a sounds competence level.
How running affects muscles.
When we did the practical running sessions Vern explained that running backwards with extending your legs back helps to improve calf flexibility, something most young athletes need, it does not work hamstrings though.
He also uses curved runs to improve hamstrings. An example with groups  is snake runs where they follow the athlete in front running and changing directions like a snakes body.
Maintenance = slow leak.
One of the topics we talked about was in season training. He describes a common training term of maintenance as a slow leak: over this phase the athletes will slowly lose any adaptations they have made. This needs to be carefully monitored and programmed otherwise you could start every season from the same point.
Once injured an athlete is always in rehab.
Once an athlete has had a serious injury and been through a rehab process you must always treat them as if they are in rehab. Re-occurrence or compensatory injuries can always occur.
Adaptation/ detraining times
A schematic on the time it takes to adapt to training.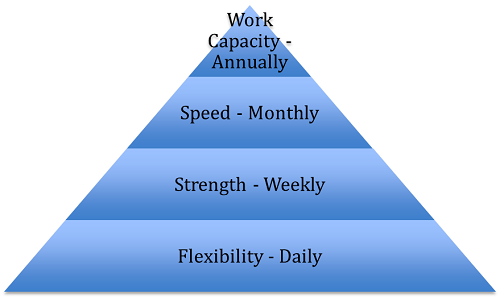 I have already started to use some of the practical exercises Vern showed with my athletes and re-read the notes once but I will need to read them again and look through the slides.
Duncan Buckmaster
For more reading on this see the extensive reviews of GAIN here
Client Testimonials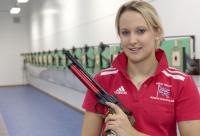 Louise Helyer – Modern Pentathlete, Commonwealth Games Silver Medallist Epee
I have been working with James since September 2009, with a history of becoming injured in winter months our main goal was to over come this and help my core/hip area to become more stable thus enabling me to run at my full potential. Not only have I made it through the winter months without gaining the usual knee injuries I have also improved my performance to currently become one of the top ranked athletes.
More
Upcoming Courses
Sports Performance Workshop: Willand
10 Apr 2019
Sporting success starts here
Are you a sporting teenager who wants to get better?
Do you play more than 1 sport?
Do you want specific advice on how you can prepare for the matches ahead?
Do you want to know how to balance school/ club sporting commitments?
This day is for you.
The Day will include: