Main Menu
Latest Blog Entry
"A pessimist complains about the wind, an optimist waits for it to change, a leader adjusts the sails." (source unknown) sent by John Mallett.
User login
Breaking your New Year's Resolutions already? 3 Tips to help.
17 days in to the year and you may already be off track. Your good intentions have fallen apart due to work or other commitments. Keep going, here's what I have found works:
Avoid the catastrophe. If you set an "all or nothing" type goal, then it is likely you will fail. Remember that 5 minutes of something is better than nothing. Eating 1 biscuit does not mean "bugger it, I will finish the pack off." Often getting the warm up done is enough to break the lethargy. Aim to get that done every day, then see how the rest follows.

Get help- supportive spouse, work colleague, training partner. Share your goals publicly with them and then help each other (My neighbour and I are garage training every Thursday night).
Be realistic. Deciding to run the London Marathon in April, with no training is silly. Aim for 3-5km runs, regularly. Training is a habit, get that right first and everything else will follow.
 Starting a running programme on cold dark January evenings is hard going- I save mine until March when it is lighter and drier. Why not walk or do circuits instead?
Client Testimonials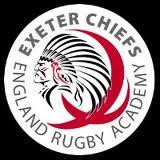 Exeter Chiefs Rugby Academy
James was in sole charge of fitness related matters, organising and implementing training programmes... also provided players with mentoring and advice on nutritional needs. He varied the programmes and was keen to keep ideas fresh and designed activities suitable to help young rugby player's progress. James was keen to put time into the thought process of his ideas and carry out to a very high standard.
More
Upcoming Courses