Main Menu
Latest Blog Entry
Excelsior AD Club newsletter March 2019 We have had so much happen in the last month, and exciting things happening in the run up to Easter, it is best to keep them all in one place. So here you go. 6 members complete their Athletic Development Coaching Course Archie, Daisy, Flora, Jakin, Rebecca and Stephanie […]
User login
Diabetes and Exercise: What the experts say.
How Diabetes affects athletes
A few years ago, one of our interns (Fran Low ) cycled from Land's End to John O'Groats to raise money for Diabetes UK (DUK) -the charity for people living with diabetes. As it is World Diabetes Day, here is a guest post from Profesor Ann Millward:
As a mum of an aspiring athlete (rugby union) and a Doctor looking after people with diabetes, I spend a lot of time thinking about training, keeping fit, preventing diabetes as well as treating it.
So, what is all the fuss about?
The two main forms of Diabetes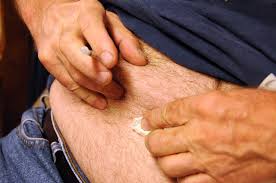 Type 1 diabetes (T1DM) and Type 2 diabetes (T2DM).
T1DM is less common (~20/100,000 new cases per year) but generally affects young people and is caused by the body's immune system damaging the insulin producing ß cells of the pancreas.
The only way to manage this is to take insulin in one form or another by injections under the skin 4 (or more) times a day to balance the body's sugar (and fat) levels.
To do this, people with diabetes need to take account of what their blood sugar is at the time (lots of finger pricking blood tests), how they are feeling, how much they intend to eat (in terms of carbohydrates) and how much they intend to do (to burn off).
All of this is eminently doable, but it does take great motivation and care and for those doing sport, it is just a bit harder! It's a bit like doing a sports plan every day of your life but also having to do blood tests and adjust what you are eating as well.
T2DM affects older people and comes about because the body is resistant to its own insulin, which does eventually run out.
Not everyone with T2DM is overweight or a couch potato, but it is true to say that everyone with T2DM will benefit from keeping fit and watching what they eat – because it improves the body's sensitivity to insulin – and that goes for all of us!
What is a bit worrying is that the number of new cases per year is rising (~5% of our local population) and younger people now are developing it. We think that this increase is related in some way to the way we live and have lived over the past few decades, eating less healthily and exercising less.
On top of that, studies have shown that, in people who have pre-diabetes by exercising regularly and eating a better diet, diabetes can be prevented by 58%.
Preventing and managing Diabetes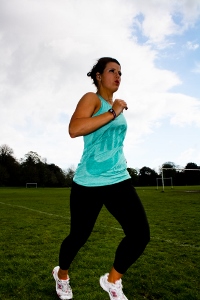 So, exercise and diabetes are definitely interlinked. On the one hand, regular cardiovascular exercise will improve our body's sensitivity to insulin and, even if we have a family history or early warnings of diabetes, may prevent the condition – and the cardiac disease that can accompany it.
On the other hand, regular exercise is certainly a vital part of managing the condition whether you have T1DM or T2DM because better glucose control means fewer long-term problems of diabetes. Technology has improved greatly so that elite athletes can perform to their potential – if they get the right advice and support.
However, there is still a huge amount of research needed to be able to prevent the disease and treat it better, much of it taking part in the South West.
So, good on you Fran and all those who sponsored her. Make every mile count for Diabetes UK. People living with and working with diabetes certainly need your support to make a sweeter future for those with diabetes.
Prof Ann Millward MA MSc MD FRCP MILT
Associate Professor (SL) in Clinical Diabetes
Consultant in Diabetes & Endocrinology 
Director SW Peninsula Diabetes Research Network
Peninsula College of Medicine & Dentistry,
Plymouth PL6 8BU
Useful websites:
http://www-drn-nihr-ac-uk.cc.ic.ac.uk/lrn/swp/newsletters/SWP%20Newsletter%202010%2001.pdf
Client Testimonials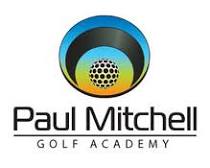 Paul Mitchell Golf Academy
With twenty plus years golf coaching experience working with all levels of golfer, I have sought after specific physical training for my more elite players.  In this quest, I have worked alongside trainers who have worked with the very best golfers in the world.    I can hand on heart say that James is the […]
More
Upcoming Courses
Sports Performance Workshop: Willand
10 Apr 2019
Sporting success starts here
Are you a sporting teenager who wants to get better?
Do you play more than 1 sport?
Do you want specific advice on how you can prepare for the matches ahead?
Do you want to know how to balance school/ club sporting commitments?
This day is for you.
The Day will include: