Main Menu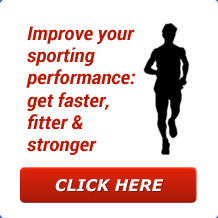 Latest Blog Entry
So how do we become creative in our coaching? For those of you studying at University, you may be under the impression that there is only one way of doing things. Try to look outside of the parameters of the people who are marking your assignments.Here are some useful tips to get the ball rolling:Get some space between you and the daily grind- 15 minutes of non electronic communication\ noise time. It is difficult to be creative with your mind being full of bills\ work\ relationships.
User login
How to start weightlifting pt1
"What do I need to start weightlifting?"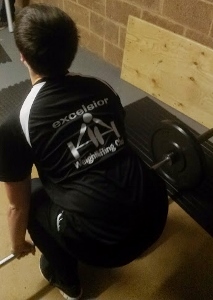 The Excelsior ADC weightlifting club opened in October 2014 in Willand, Cullompton, Devon.
This week I shall be posting a series of blogs that will help people understand weightlifting, and how it applies to their sport.
Essential kit for weightlifting
Weightlifting is a relatively cheap sport for the lifters (more expensive for the gym that has to buy the kit). All you need is some training gear to start with and some flat shoes.  Here is what I shall be getting my novice lifters to bring:
Training shorts/ t-shirts: the longer the shorts the better, as the rough bar may scrape the thighs and cause discomfort. A loose, comfortable t-shirt to wear, but avoid a too baggy one as that may get in the way (see picture above for good kit). Having a tracksuit or warm clothes to wear on the way home is also good. Sweat will dry on you quickly and in the winter you want to avoid shivering before you shower.
Flat shoes: For beginners, a pair of stout, stable, flat shoes is important. This creates a stable base upon which the lifts can be performed. Running shoes or (Heaven forbid) Vibram 5 fingers are unsuitable for weight lifting. (These handball shoes are a good choice for beginners' weightlifting shoes.)
As you develop your lifting, and you think this could be the sport for you, then investing in some weightlifting shoes is a good idea.
Water bottle and snack: keeping hydrated throughtout the training session is important. Having a snack for immediately post training that contains some protein and carbohydrate is also essential. The protein helps with muscle repair and rebuilding, the carbohydrate helps provide energy. Chocolate milk, bananas, nuts & raisins or a Tuna sandwich are easy to organsie and affordable.
Training diary and pen/pencil: you need to record what your are lifting and when. It is important you know what you can lift and this helps measure your progress. Everyone records differently, but as long as the weightlifter know what it means, I am happy as a coach. I have training diaries from 20 years ago, and it is fun to look at old sessions and see how things change.
Plasters/tape/nail clippers: at some point in your career as a weightlifter you will get blisters on your palms. This will happen sooner rather than later.
For ths short term, putting plasters or tape over them will allow you to continue to train in the session (and refrain from putting blood on my bars!).  The nail clippers are a good idea to trim away the edges of the blister to stop them from fraying further. (Before you ask, no weight lifters wear "weight lifting gloves"!)
Kit bag: you need somewhere to put all this stuff, and I carry a small holdall with these essentials. Packing it the day before training helsp keep you organised. Make sure you label it.
That's the important kit; quite cheap and accessible really. The weights, bars and platforms are the expensive part of this sport: but the coach and the club bear this burden! Weight lifting belts may be used later in competition, but at the beginning the body needs to develop first.
The importance of weightlifting shoes can be seen here when looking at the split jerk.
(Coach Marius Hardiman from Oxford Power Sports demonstrating on our Level 3 Strength and Conditioning Coaching for Sport Course).
Tomorrow: How to start weightlifting pt 2: the lifts
If you live in Mid Devon or Somerset and wish to find out more about weightlifting, then please email me here
Client Testimonials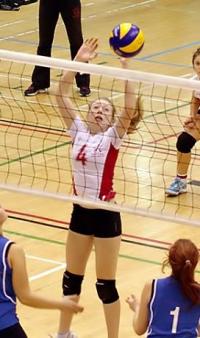 Helen Farr
The access to expert advice on training and coaching in the STS has been extremely beneficial when guiding Helen (15) through different stages of her physical development. Time is very precious and especially as busy parents of even busier teenagers, we need all the help we can get. As well as following the programme, it has been really useful to dip into certain topics as and when situations occur. Advice on how to prevent and counteract knee problems was certainly helpful when Helen started complaining that 'her knees were hurting' directly after competitions.
More
Upcoming Courses
Sports Performance Workshop: Willand
02 Jan 2019
Sporting success starts here
Are you a sporting teenager who wants to get better?
Do you play more than 1 sport?
Do you want specific advice on how you can prepare for the matches ahead?
Do you want to know how to balance school/ club sporting commitments?
This day is for you.
The Day will include: