Main Menu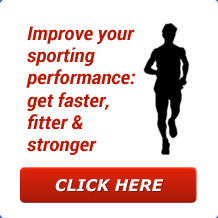 Latest Blog Entry
A review of Jerome Simian's workshops on physical preparation for sport. I had to choose between different "strands" of coaching topics at the IFAC conference in Loughborough. A difficult choice, not wanting to miss out on some excellent speakers. I chose to attend Simian's because of a quote I heard on the HMMR podcast: "I […]
User login
Is it the shoes? 3 tips to improve your vertical jump.
Basketball players looooove their shoes.  Even NBA players have succumbed to the allure of shiny new shoes that claim to improve your vertical jump.
But more than shoes, there are some simple ways of improving your vertical jump (or Vertical in the basketball vernacular).
 Get stronger legs. Sounds simple, but improving your overall leg strength will mean that you can develop more type IIa muscle fibres that will assist in power development. This means squatting in the range of 80-95% of your maximum, to parallel or below for 3-4 reps and up tot 5 sets.
Work on tendon reactivity and co ordination. Once your legs are strong, then you have to work on the rate of force development- how quickly can you synchronise your muscle and tendon recruitment? One way to do this is ankle tapping drills which work on the foot control and minimising ground contact time.
Game time situations. Your body reacts differently to pressure and the cues of other people around it. Practice jump shots and rebounding in a crowd. This will help you move faster and correspondingly higher than your opponent because you will be working subconsciously through autonomic nerve reflexes, rather than conscious thought. You will have practised in chaos, and be able to transfer that to the game more rapidly.
Or, if that sounds like hard work, you could go out and buy some new shoes….
Join our Jump Higher programme to really increase your vertical.
Client Testimonials
Sean Clifford- Point Guard
I feel that training with South West Talent and James Marshall has been the best thing I've done for my basketball career so far. It has greatly improved my overall athleticism which has been a real benefit to me when on court. More importantly, however, the training has enabled me to continue playing whilst suffering from a back injury which has caused me real problems over a number of years. It has made huge improvements more recently and I am confident that I will be in good shape to play this coming season.
More
Upcoming Courses
Athletic Development Coach – WILLAND
20 Feb 2019
Athletic Development Coach Venue: WILLAND Date: Wednesday 20th February. Time 0900-1630. Booking deadline Friday 8 February Is the 'Athletic Development Coach' course for me? This particular course is for our junior members to attend. If you are interested in attending please contact Carly. What will I learn? Course Goals and Objectives Candidates will be expected […]