Main Menu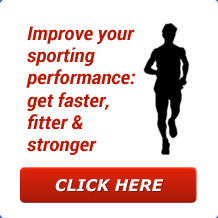 Latest Blog Entry
So how do we become creative in our coaching? For those of you studying at University, you may be under the impression that there is only one way of doing things. Try to look outside of the parameters of the people who are marking your assignments.Here are some useful tips to get the ball rolling:Get some space between you and the daily grind- 15 minutes of non electronic communication\ noise time. It is difficult to be creative with your mind being full of bills\ work\ relationships.
User login
Istvan "Steve" Javorek's top 4 training tips

Istvan "Steve" Javorek is famous for his book and methodology of training with complexes.
Here are 4 nuggets of training advice that I gleaned from a 2 day workshop with him 3 years ago:
Continuous disciplined programme is better than a disorganised one.
Hydration\ refuelling discipline is key, eating breakfast is essential.
Before undertaking pliometric training, ensure that the back and abdominal muscles are strong. Depth jumps should occur LAST in any progressions.
The S&C coach should set up the testing\ evaluation programmes, not the sports coach.
Still relevant now. How do you evaluate your programme?
Client Testimonials
Dan James – Paralympian
During the build up to the Beijing Paralympics I was fortunate to be able to train with Excelsior. During this time James delivered a specific eleven month training block to me starting from base fitness up to more complex circuits and exercises. James would always take part in our sessions and this really helped motivate me, as we would push each other to achieve during the sessions. James was flexible around my shift work and would always answer any questions I had, however daft they sounded!
More
Upcoming Courses
Sports Performance Workshop: Willand
02 Jan 2019
Sporting success starts here
Are you a sporting teenager who wants to get better?
Do you play more than 1 sport?
Do you want specific advice on how you can prepare for the matches ahead?
Do you want to know how to balance school/ club sporting commitments?
This day is for you.
The Day will include: