Main Menu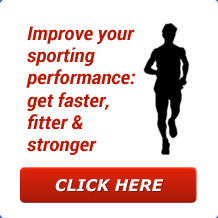 Latest Blog Entry
Why the Daily Mile should not be mandatory for pupils Two Primary School head teachers have mentioned the "Daily Mile" to me in the last 6 months. The first said he was going to introduce it in his school. The second asked me about it and had concerns because she didn't want any of the […]
User login
Istvan "Steve" Javorek's top 4 training tips

Istvan "Steve" Javorek is famous for his book and methodology of training with complexes.
Here are 4 nuggets of training advice that I gleaned from a 2 day workshop with him 3 years ago:
Continuous disciplined programme is better than a disorganised one.
Hydration\ refuelling discipline is key, eating breakfast is essential.
Before undertaking pliometric training, ensure that the back and abdominal muscles are strong. Depth jumps should occur LAST in any progressions.
The S&C coach should set up the testing\ evaluation programmes, not the sports coach.
Still relevant now. How do you evaluate your programme?
Client Testimonials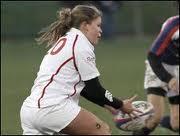 Georgina Rozario: England Scrum Half
I had the pleasure of having James as my first s&c coach when I was at University in Plymouth. I worked with him for 3 years and learnt everything I now know about training to the best of my ability. When I first saw James I was identified as a talented rugby player but had various injury and illness problems to contend with. By the end of my time with him I had become an athlete and later received my first international cap against the U.S.A.
More
Upcoming Courses