Main Menu
Latest Blog Entry
Excelsior AD Club newsletter March 2019 We have had so much happen in the last month, and exciting things happening in the run up to Easter, it is best to keep them all in one place. So here you go. 6 members complete their Athletic Development Coaching Course Archie, Daisy, Flora, Jakin, Rebecca and Stephanie […]
User login
Speed training drills
Why the "High Knees Drill" can make you run slower.
In answer to this question from Hanni Jonas, who came on one of our strength and conditioning courses:
"Thanks a lot for the course it was very interesting. Though I was thinking quite a bit of your point about fast feet (high knees)being not really useful for speed training  in the wider context.
As I learned these exercises all my life as key exercises for sprint coordination, I wonder if they are not useful in terms of fast coordination of elements and for the learning of tension and relaxing, as well for right movement of arms? and at least by active foot movement for that purpose too. It would be really nice if you would help me clear that point."
Hanni – "high knees" are often used as speed drills, but just because it is always done, doesn't mean that it is right. As we discussed on the course, if you focus on hip elevation and foot reactivity drills, then the knee will take care of itself.
If you focus on lifting the knee up, then torso elevation, hip placement and hamstring tension may all be compromised, and then this will adversely affect running speed.
Lifting knees up high will not aid fast co-ordination, as we said, even ladder drills may be more beneficial in that context, but skipping with lower feet and ankle elevation will assist in quicker movements.
The knee may, or may not be high, but it is the activation of the free hip that is the key to better running. The problem is that the cue "high knees" is incorrect and leads to bad execution of the otherwise good skip drill.
Read here for more on speed training advice and  sprinting technique 
Client Testimonials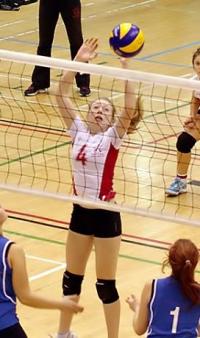 Helen Farr
The access to expert advice on training and coaching in the STS has been extremely beneficial when guiding Helen (15) through different stages of her physical development. Time is very precious and especially as busy parents of even busier teenagers, we need all the help we can get. As well as following the programme, it has been really useful to dip into certain topics as and when situations occur. Advice on how to prevent and counteract knee problems was certainly helpful when Helen started complaining that 'her knees were hurting' directly after competitions.
More
Upcoming Courses
Sports Performance Workshop: Willand
10 Apr 2019
Sporting success starts here
Are you a sporting teenager who wants to get better?
Do you play more than 1 sport?
Do you want specific advice on how you can prepare for the matches ahead?
Do you want to know how to balance school/ club sporting commitments?
This day is for you.
The Day will include: