Main Menu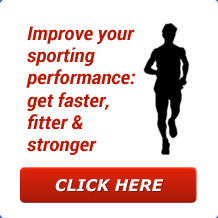 Latest Blog Entry
A review of Jerome Simian's workshops on physical preparation for sport. I had to choose between different "strands" of coaching topics at the IFAC conference in Loughborough. A difficult choice, not wanting to miss out on some excellent speakers. I chose to attend Simian's because of a quote I heard on the HMMR podcast: "I […]
User login
Speed training drills
Why the "High Knees Drill" can make you run slower.
In answer to this question from Hanni Jonas, who came on one of our strength and conditioning courses:
"Thanks a lot for the course it was very interesting. Though I was thinking quite a bit of your point about fast feet (high knees)being not really useful for speed training  in the wider context.
As I learned these exercises all my life as key exercises for sprint coordination, I wonder if they are not useful in terms of fast coordination of elements and for the learning of tension and relaxing, as well for right movement of arms? and at least by active foot movement for that purpose too. It would be really nice if you would help me clear that point."
Hanni – "high knees" are often used as speed drills, but just because it is always done, doesn't mean that it is right. As we discussed on the course, if you focus on hip elevation and foot reactivity drills, then the knee will take care of itself.
If you focus on lifting the knee up, then torso elevation, hip placement and hamstring tension may all be compromised, and then this will adversely affect running speed.
Lifting knees up high will not aid fast co-ordination, as we said, even ladder drills may be more beneficial in that context, but skipping with lower feet and ankle elevation will assist in quicker movements.
The knee may, or may not be high, but it is the activation of the free hip that is the key to better running. The problem is that the cue "high knees" is incorrect and leads to bad execution of the otherwise good skip drill.
Read here for more on speed training advice and  sprinting technique 
Client Testimonials

Millfield School
For the past 2 years, as Head of Athletic Development, James has made a significant contribution to the development and understanding of athletic development among our sports programmes. With knowledge and passion, he has continually championed best practise in relation to the athletic development of young athletes, and been unstinting in the rigour of its delivery. As a coach, James has made a direct contribution to the development of several prominent individuals, as well as more broadly to our squads.
More
Upcoming Courses
Athletic Development Coach – WILLAND
20 Feb 2019
Athletic Development Coach Venue: WILLAND Date: Wednesday 20th February. Time 0900-1630. Booking deadline Friday 8 February Is the 'Athletic Development Coach' course for me? This particular course is for our junior members to attend. If you are interested in attending please contact Carly. What will I learn? Course Goals and Objectives Candidates will be expected […]