Main Menu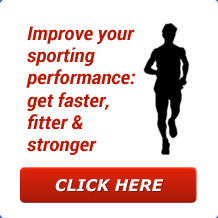 Latest Blog Entry
A review of Jerome Simian's workshops on physical preparation for sport. I had to choose between different "strands" of coaching topics at the IFAC conference in Loughborough. A difficult choice, not wanting to miss out on some excellent speakers. I chose to attend Simian's because of a quote I heard on the HMMR podcast: "I […]
User login
What the academics are keeping from the public
"The average number of readers of a scientific paper is…"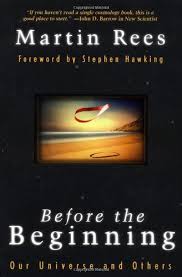 Sir Martin Rees in his book "Before the beginning: our universe and others" discusses science, evidence and why information fails to get through to the public (Answer at the bottom of the page).
University undergraduates are told by their lecturers that they must reference academic journals and that they need to be current. Books are less relevant as they are "out of date". Naseem Taleb in "Antifragile" (a book) calls this "neomania": the obsession with something new.
Rees has this to say about journals:
"But these journals- what scientists call 'the literature'– are impenetrable to non-specialists.  They now just exist for archival purposes, largely unread even by researchers, who depend more on informal 'reprints', email and conference."
Does that ring a bell for coaches who are wading through articles?
Information distortion
In the age of the tweet, the soundbite and 24 hr rolling news coverage, Rees explains that information can get distorted. Ben Goldacre talks about this in "Bad Science" where he postulates that science gets bad coverage due to the media being dominated by humanities students.
Rees (the cynic) says "the distortion is even greater because some sceintists (and some institutions) are far more effective than others in communicating and promoting their researches".
In the pseudoscience world, have you ever wondered why "power" is often narrowly defined by the ability to be tested on a force platform? Answer: where does most of the research come from? Which researcher is on the board of the company that makes the force platform?
This power "research" is then disseminated as gospel (negative results are rarely published in journals, skewing the system further).
Even if we see a well designed study, Rees suggests we bear in mind what Francis Crick has to say "no theory should agree with all the data, because some of the date are sure to be wrong!"
Why we should ask difficult questions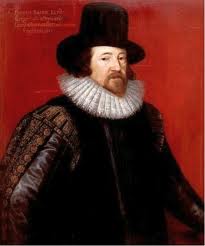 Of course, we get what we deserve.  Francis Bacon said this in "The advancement of learning" (1605).
"For as knowledges are now delivered, there is a kind of a contract of error between the deliverer and the receiver; for he that delivereth knowledge desireth to deliver it in such form as may be best believed, and not as may be best examined; and he that receiveth knowledge desireth rather present satisfaction than expectant inquiry."
Steve Myrland says that we believe our own fallibility more than the person presenting to us and that "those parts of presentations that are most confusing to us tend to be the parts we question least."
This then allows the "expert" to carry on building up an awe inspiring reputation that remains unchallenged.
I see this a lot in pseudoscience journals from the UKSCA and NSCA: academics who have less coaching experience than our local primary school teachers are given platforms to promote their unfounded theories. Unfortunately those of us who coach have little time to write, let alone look at the references to check the validity of their claims.
Thanks to Dr Rob Frost for lending me the book.
Further reading:
Answer: 0.6! (cynically, Rees wondered whether this included the referee).
Client Testimonials
Dan James – Paralympian
During the build up to the Beijing Paralympics I was fortunate to be able to train with Excelsior. During this time James delivered a specific eleven month training block to me starting from base fitness up to more complex circuits and exercises. James would always take part in our sessions and this really helped motivate me, as we would push each other to achieve during the sessions. James was flexible around my shift work and would always answer any questions I had, however daft they sounded!
More
Upcoming Courses
Athletic Development Coach – WILLAND
20 Feb 2019
Athletic Development Coach Venue: WILLAND Date: Wednesday 20th February. Time 0900-1630. Booking deadline Friday 8 February Is the 'Athletic Development Coach' course for me? This particular course is for our junior members to attend. If you are interested in attending please contact Carly. What will I learn? Course Goals and Objectives Candidates will be expected […]