Main Menu
Latest Blog Entry
"A pessimist complains about the wind, an optimist waits for it to change, a leader adjusts the sails." (source unknown) sent by John Mallett.
User login
Client Testimonials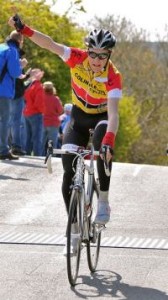 Seb Baylis + Tom Baylis
"James Marshall is now managing my two sons' strength and conditioning training for a fourth consecutive year. From the very start, youngsters and parents alike have easily engaged with James' professional approach and personable manner.Now both semi-professional cyclists aged 20 and 18, between them they have achieved numerous successes in the National Junior Series, including two stage wins, a silver medal in the National Championships, and selection for team GB in the Junior World Series.
More
Upcoming Courses