Main Menu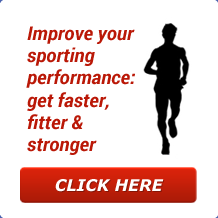 Latest Blog Entry
What is Physical Literacy? Physical Literacy is a term gaining currency to help promote the need for children to be given the opportunities to move. Physical education has been squeezed out of the school curriculum, competitive sports have taken over and many children are disheartened and therefore disengaged. "Partly through lack of sufficient activity some children […]
User login
Brian Aldiss RIP
Britain's best Science Fiction Author dies
I am sorry to hear today that Brian Aldiss has died. My thoughts go out to his family. His books have given me great pleasure over the years right up until the current day (one of his books usually features on my reading review of the year).
Aldiss was a prolific author and fans of SF should all obtain a copy of "Trillion Year Spree" which gives an account of Science Fiction since the onsets of Frankenstein by Mary Shelley.
The sheer amount of work that Brian produced over his lifetime is astounding. Not only did he write novels, but short stories and letters to other writers when he was editing.
His years of editing SF magazines gave him the opportunity to read much new work from good and bad authors which gave him a broad perspective of the genre which wil be hard to match.
His autobiography "Bury my Heart at WHSmiths" (will they?) is quintessentially British and gives excellent advice for prospective writers. Part Bill Bryson, part P.G. Wodehouse, it expresses points in a poignant yet understated fashion that brings a smile to the reader's face.
Aldiss was still writing until very recently, and even if his"Finches of Mars" was no classic, it was a light read with good touches and food for thought.
Whilst the enormous Hellicona trilogy requires a serious effort which will be rewarded, I would recommend "Greybeard" to the new Aldiss reader. This  post apocalyptic future set in Middle England could be taken as an allegory for a declining Empire. (Here is the great author himself talking about GreyBeard ).
A sad day for Brian Aldiss' family, his many fans and for British Literature. I hope the news of his death will inspire younger readers to seek out his work from your local library.
Newsletter Sign-Up
Client Testimonials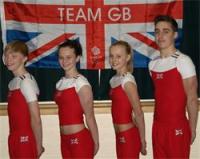 Weston AGC
I first met James at a South West Gymnastic conference and thought he was superb then, and still do! James' ability to adapt to different sports and levels is excellent, and he is superb at getting his message across to different ages of gymnasts. He did a workshop at our club for our competitive gymnasts and it was superb, His work was of great value to a wide range of ages and levels, with a tremendous emphasis on posture and injury prevention. We have been able to put his training methods into practice and are seeing an improvement in the all round strength and fitness of our gymnasts.
More
Upcoming Courses