Main Menu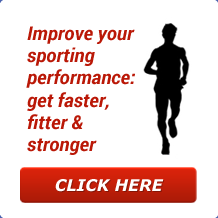 Latest Blog Entry
Intro   Getting ill sucks! We've all been there, tucked up in bed shivering and feeling sorry for ourselves. Here is my guide to avoiding the flu. Nobody enjoys being ill and it can have a terrible effect on an athlete's fitness, training and performance. Not only does having a blocked nose reduce performance, it […]
User login
PAR: Golf core values
Setting core values for your coaching environment
Taking this golf example from Wade Gilbert's "Coaching better every season" for coaches and players to help focus on what matters most. The golf coach ended up with the appropriate acronym PAR.
Passion: Nurture love for the game of golf and competing.
Achievement: Strive to achieve our competitive and personal goals.
Respect: Demonstrate genuine regard for self, others, and the game of golf.
The process of sitting down and discussing what is important and what shapes your coaching plan is the take home message. Just copying this acronym is unlikely to work with your players.
At Excelsior Athletic Development Club we use a traffic light system based around our 3 core values:
Turn Up
Stand Tall
Try Hard
Have you taken time out to reflect upon what matters most with your players?
Newsletter Sign-Up
Client Testimonials

Blundells School
James has a huge breath and depth of knowledge on fitness issues. He is able to implement this knowledge into a practical course both making the task of fitness and conditioning both different and interesting from other fitness training that most are familiar with. He understands the safety issues when dealing with young adults strength and conditioning programmes. Programmes he sets are tailored to the individual needs of the group. There was a huge amount of progress made with some of these individuals in terms of their understanding of fitness and their own fitness levels.
More
Upcoming Courses
Educational Gymnastics: 23rd November, Devon.
23 Nov 2017
Educational Gymnastics Children today are physically illiterate. The massive reduction in time spent in free play has led to a generation of people who have yet to experience the joy of movement. Formal gymnastics (as seen at the Olympics) requires the child to strive to perform very specific skills. The end product of the skill […]