Main Menu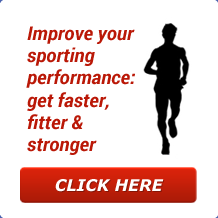 Latest Blog Entry
Autumn Term means new beginnings School term has resumed which means the end of Summer Athletics and the resumption of gymnastics and weightlifting in Willand and Wellington. Here is a brief synopsis of what is happening. Fundraising: we have been short listed from over 700 applicants for the Skipton Grassroots Giving Campaign. In order to […]
User login
PAR: Golf core values
Setting core values for your coaching environment
Taking this golf example from Wade Gilbert's "Coaching better every season" for coaches and players to help focus on what matters most. The golf coach ended up with the appropriate acronym PAR.
Passion: Nurture love for the game of golf and competing.
Achievement: Strive to achieve our competitive and personal goals.
Respect: Demonstrate genuine regard for self, others, and the game of golf.
The process of sitting down and discussing what is important and what shapes your coaching plan is the take home message. Just copying this acronym is unlikely to work with your players.
At Excelsior Athletic Development Club we use a traffic light system based around our 3 core values:
Turn Up
Stand Tall
Try Hard
Have you taken time out to reflect upon what matters most with your players?
Newsletter Sign-Up
Client Testimonials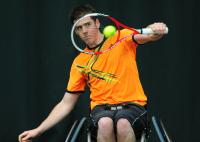 Josh Steels: wheelchair tennis
I started working with James 3 years ago via the TASS programme. When James first met me, physically I was nowhere the best I could be. Since working with James I have seen vast improvements in my fitness and strength which has been put into great use on court.Each session is worked around making sure I am able to get the best quality training as well as catering for my chronic pain and fatigue levels. On top of this James has always been happy to meet at facilities that are best for myself meaning I could fit training sessions in on route to tournaments or camps.
More
Upcoming Courses
Level 1 Strength and Conditioning Course – Horsham, Sussex
14 Oct 2017
Level 1 Strength and Conditioning Course – Horsham. 14th -15th October 2017 Venue: Christ's Hospital, Horsham, W. Sussex, RH13 0LA. Assessment Day: Sunday 3rd December 2017. Cost: £280 including materials and access to online resources. To book send a deposit of £100 here. The deposit is non refundable.  Once the full balance has been paid and your place […]