Main Menu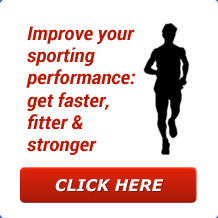 Latest Blog Entry
I Hate Pre-Season TrainingThis is often the thought of players who are forced to undergo various fitness tests and long slow runs as part of a pre-season fitness programme.Doing repeated doggies, shuttle runs and various circuits, with barely a ball in sight is enough to put most players off.It doesn't have to be this way.
User login
Excelsior ADC Club Update December 2017
Merry Christmas to all our club members
Thanks to all our athletes, parents, volunteers and suppliers for a great 2017. A lot has happened over the last year, and more is planned for 2018.  Here is a summary and update for January 2018.
Please share with family and friends, you never know who might want to take up a new activity in January, or help at the club in some form. We couldn't have foreseen our 4 level 1 weight lifting coaches a year ago!
As Head Coach I shall continue to strive to improve what we do as a club and my own coaching. In 2o17 this included:
Level 2 weightlifting coaching qualification
Became a weightlifting coach tutor

Completed the Damien Walters movement course (Parkour)

Attended and presented at the DAASM (German Academy of Applied Sport Science) conference in Cologne.
Attended and ran practical workshop at GAIN conference in Houston.
Attend weekly Adult Gym sessions at Orchard gymnastics to improve my practical knowledge.
Completed the Level 3 Gymnastics Somersault module.
These experiences and sharing ideas and asking questions of World Class coaches are invaluable in shaping how and what I coach for our club members.
Athletics
Training and competing in the Summer seems a long way off.
Every athlete competed at some point and in more than one event. This avoids early specialisation and gives everyone the opportunity to run, jump and throw.
It was nice to start running sessions at Willand school too and see those pupils become club members.
Thanks to Cullompton Community College (CCC), we could practice our long jumps and discus throws safely. Thanks to Sainsbury's vouchers donations we bought new javelins, discus, and hurdles.
Winter Athletics has moved from monthly to weekly due to demand. We now run 2 sessions a week and the new members have really liked being taught how to move properly.
Gymnastics
After last year's expansion of classes and move to the excellent Willand Village Hall, this year saw a focus on expanding the Freestyle Gymnastics and improving the class design. Our Summer display was the best yet, and it all came from the design of the gymnasts themselves.
Thanks to fund raising efforts, we have bought even more equipment: a "rockin robin" tumble trainer, a junior springboard, a round off mat and an extra landing mat. All of these are used weekly.
In September I took Flora, Grace and Jack to the somersaults and aerials workshop. We now have several gymnasts who can do front or side somersaults. It is just as pleasing to see our new intake mastering the forward rolls, thanks to Harry Washington for helping with this group.
We now have a waiting list in Willand, but unfortunately we still seem unable to gain more members in Wellington, especially in the Free G (Parkour) class. If you know anyone who would like to take part, please let me know.
Weightlifting
A big year for the weightlifting section thanks to the Sport England grant.
New competition equipment
4 new assistant coaches
"Love to Lift" outreach sessions at CCC
Beginner daytime sessions for Ladies (19 tried it out).
have all been completed.
Zara and James both represented the club at weightlifting competitions in the South West, Zara finished 4th in the Bristol Open.
We have more "Love to Lift" sessions that are running in January, so if you know any females who want to try the sport, please let me know.
The main comment was "It looks so easy, but it's really hard"! As you can see from the picture above, it isn't all about heavy weight, it is about speed, co-ordination, mobility and no small amount of courage.
We held three p.b. nights over the year and will host our next club competition in February 2018.
Summary
A lot has happened, sorry to see some members leave, but delighted to welcome a lot of new ones. I hope everyone enjoys their Christmas break and look forward to coaching you all in 2018.
Client Testimonials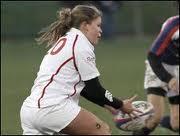 Georgina Rozario: England Scrum Half
I had the pleasure of having James as my first s&c coach when I was at University in Plymouth. I worked with him for 3 years and learnt everything I now know about training to the best of my ability. When I first saw James I was identified as a talented rugby player but had various injury and illness problems to contend with. By the end of my time with him I had become an athlete and later received my first international cap against the U.S.A.
More
Upcoming Courses
Speed Training for Sports Coaches: Paddington, Fully Booked
07 Jul 2018
One day speed seminar for sports coaches This one day seminar will help you understand basic speed training principles and give you practical coaching ideas that you can implement with your sports team and players. Athletic Development Coach James Marshall will introduce coaches to fundamental movements and exercises that will translate from track to field/court […]