Main Menu
Latest Blog Entry
How to prevent overtraining in young athletesOvertraining is common in young athletes due to the high demand put on them by schools and sports teams. Schools will get talented young athletes to compete in as many sports as possible and these same athletes will also train outside of school for a team they play for in one or more sports.An example week in the life of a young athlete –Monday – P.E., School netball trainingTuesday – School hockey training, Team netball training
User login
Blog
Welcome to the Excelsior blog. It is a mix of current research and thoughts on Athlete and Coach Development, Strength and Conditioning and personal reflections.
Comments are welcome (please leave your name) and you can subscribe by clicking on the RSS feed.
Thanks for taking the time to read it.
James Marshall
Client Testimonials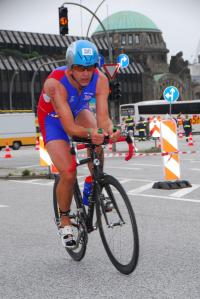 David Ardley- triathlete
I had the pleasure (I think !) of working with James for a year or so focused on getting my Triathlon times down. Its amazing what was achieved in the space of an hour before work. What stood out for me is the constant variation of exercises and his ability to set the difficulties levels just right. His sense of humour and competitive spirit always helped when my energy levels were not quite there. I can attribute his structured training to my eventual success competing in the World Triathlon championships (age group) in Hamburg.
More
Upcoming Courses