Main Menu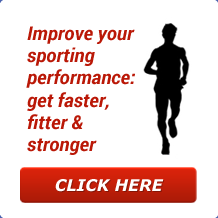 Latest Blog Entry
Here is a quote from John Jesse, in his "Wrestling Physical Conditioning Encyclopedia""The writer has consistently maintained over the years that very few, if any, athletes in the modern industrial culture, ever develop all -round body strength. Even those who accept the concept of progressive weight training overemphasize great strength development in the arms, shoulders and legs.
User login
Why Lego is a symbol of lack of sporting creativity
Lego and sports clubs have become sterile environments
Lego sets used to stimulate children's (and their parent's) imaginations. In the 1970s the goal of Lego was to use imagination and explore as you can see in the letter on the right.
Now, Lego blocks are almost always sold as part of some marketing tie- in with very prescriptive step-by-step instructions.
Does that sound like any sports coaching you know? If your child is forced to stand in a queue and listen to an adult tell them exactly how to move around cones then how will they adapt to the changing environment of sport?
Coaches need to be able to set up environments that allow the children to connect the dots rather than just collect dots (coaches read more here).
My goal when coaching our young athletes is to set up tasks or environments that allow children to develop and learn themselves. This "guided discovery" means I ask them questions, or set them challenges, rather then prescribe specific actions (there are some exceptions).
This has probably been the biggest change in my coaching in the last 3 years, and something I emphasise regularly on the strength and conditioning courses  we deliver.
An example is shown on the right where I asked the kids to try and move over their partners in different ways. I am constantly surprised and delighted with how kids respond to this at all different ages.
Are your kids allowed to be creative, or are they just being told what to do? 
If you would like to come to our athletic development club sessions, we are based in Willand and Wellington.
Newsletter Sign-Up
Client Testimonials
Dan James – Paralympian
During the build up to the Beijing Paralympics I was fortunate to be able to train with Excelsior. During this time James delivered a specific eleven month training block to me starting from base fitness up to more complex circuits and exercises. James would always take part in our sessions and this really helped motivate me, as we would push each other to achieve during the sessions. James was flexible around my shift work and would always answer any questions I had, however daft they sounded!
More
Upcoming Courses
Level 2 Strength and Conditioning Course – London – **2 PLACES LEFT**
04 Nov 2017
Level 2 Strength and Conditioning Course. DATE 4-5 Nov 2017 & 6-7 Jan 2018
Venue: London, W10 6RP.
Cost: £385 including materials and access to online resources. To book send a deposit of £100 here.
The deposit is non refundable. Once the full balance has been paid and your place confirmed a refund cannot be provided.