Main Menu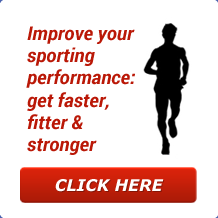 Latest Blog Entry
When looking to improve speed and agility we first need to look at what areas contribute towards them. Other than technique which is essential we can also work on:force production movement efficiency decision making
User login
Flexibility Training
As part of the Excelsior Sports Training Programme, I did a joint workshop with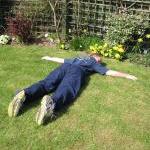 Sarah Marshallyesterday on flexibility training. We had 30 young athletes doing 90 minutes of stretching.
The format was:
Warm up- squats and multi directional lunges.
Back stretches on the floor- rotational, flexion, extension.
Back stretches in standing- using a wall.
Hamstring and quad stretches in kneeling.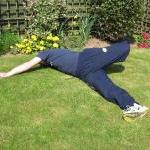 The major objective of the session was to get the athletes to go away with their own individual stretching programme.
They had to write down in their training diaries the various stretches we were doing and mark the ones that suited them.
The key points were:
Move slowly.
Breathe 5- 6 times deeply whilst holding a stretch.
Find the ones that work for you- if you aren't getting a stretch, move to a different one.
Variety of stretching is important, don't just do the same 2-3 exercises and expect different results.
Take note the differences between front and back and left and right side and work on that.
(Pictured is me doing the scorpion stretch as requested).
Stretching works
Setting out the flexibility plan is relatively easy. Getting the athletes to do it regularly is more difficult. Having  a variety of stretches, and for different events helps.
Those of our athletes who practice do get more flexible.
This video shows a fun example of a stretch routine. You may wish to start with something simpler.
Further reading:
Newsletter Sign-Up
Client Testimonials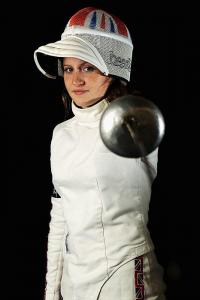 Jenny McGeever
James has been my strength and conditioning coach since June 2009 and during this time he has provided me with constant support and helped me develop as an athlete, from Under 17 international level to senior international. He is currently helping me with my transition from fencer to Modern Pentathlete.
More
Upcoming Courses
Athletic Development CPD workshop
25 Jun 2017
Athletic Development CPD workshop Exclusive CPD opportunity for sports coaches, physiotherapists and p.e. teachers who have attended one of our previous courses. Following feedback from attendees of our recent courses, we have designed this workshop to help you implement practices the next day at your club or school. The workshop will be mostly practical with an […]