Main Menu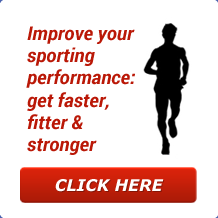 Latest Blog Entry
"Why wait for a disaster to have a really open and frank conversation?" Wade Gilbert asked this at the GAIN conference in his presentation on reflection and debriefs for coaches. (This was two days after the Grenfell tower disaster where many people were asking the same thing). Wade said that systematic reflection could be the […]
User login
Flexibility Training
As part of the Excelsior Sports Training Programme, I did a joint workshop with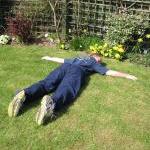 Sarah Marshallyesterday on flexibility training. We had 30 young athletes doing 90 minutes of stretching.
The format was:
Warm up- squats and multi directional lunges.
Back stretches on the floor- rotational, flexion, extension.
Back stretches in standing- using a wall.
Hamstring and quad stretches in kneeling.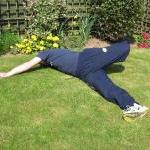 The major objective of the session was to get the athletes to go away with their own individual stretching programme.
They had to write down in their training diaries the various stretches we were doing and mark the ones that suited them.
The key points were:
Move slowly.
Breathe 5- 6 times deeply whilst holding a stretch.
Find the ones that work for you- if you aren't getting a stretch, move to a different one.
Variety of stretching is important, don't just do the same 2-3 exercises and expect different results.
Take note the differences between front and back and left and right side and work on that.
(Pictured is me doing the scorpion stretch as requested).
Stretching works
Setting out the flexibility plan is relatively easy. Getting the athletes to do it regularly is more difficult. Having  a variety of stretches, and for different events helps.
Those of our athletes who practice do get more flexible.
This video shows a fun example of a stretch routine. You may wish to start with something simpler.
Further reading:
Newsletter Sign-Up
Client Testimonials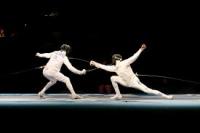 South WestFencing Hub
Working with James has been a pleasure and education for all of the fencers and coaches, from beginner fencers and trainee fencers, up to international fencers and coaches with decades of experience. We really appreciate James' desire to challenge assumptions but simultaneously his ability to listen to both fencers and coaches on technical and tactical points. He manages to keep his sessions fresh and innovative without losing sight of our central goals. His sessions are challenging and fun and his attention detail is a tribute to his professionalism. Thank you.
More
Upcoming Courses
Level 1 Strength and Conditioning Course – London – **NEW DATE**
19 Aug 2017
Level 1 Strength and Conditioning Course – Kensington, London. 19-20 August 2017. Venue: Westway Sport & Fitness Centre, 1 Crowthorne Rd, London W10 6RP Asessment Day – Sunday 1 October 2017. Cost: £280 including materials and access to online resources. To book send a deposit of £100 here. The deposit is non refundable.  Once the full balance has been paid and […]