Main Menu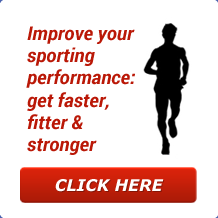 Latest Blog Entry
The benefits of dumbbell training by Istvan JavorekDumbbell training is generally safe.Does not need a large practice area.Is easy to teach (compared to barbell lifts).Can be done simultaneously and very efficiently with a large number of athletes.Is dynamic with a large range of motion (actually the range of motion is unlimited).A large range of
User login
Excelsior Athletic Development Club
A sports club based on the principles of Athletic Development:
Gymnastics
Running, Jumping and Throwing (Athletics)
Weightlifting
Our base is in Willand, Cullompton, Devon, Ex15 2RN. This is only 15 minutes from Tiverton and Wellington in Somerset, only 25 minutes from Honiton, Exeter and Taunton in Somerset.
We have a satellite venue for Gymnastics in Wellington.
We run weekly training sessions and also Sports Performance Workshops in Holidays. We offer group and individual training, from beginners to International competitors.
Our mission is to support the long term athletic development of all our members. This then allows them to participate safely and effectively in the sport or activity they choose and to enjoy a life of quality movement.
We are affiliated to British Athletics,British Weightlifting and British Gymnastics and currently have 112 members.
David Belle, the founder of parkour said: "The principle of Parkour is to know what you are capable of, to gain self-confidence and not to compete with others."
Whilst some of our athletes do wish to compete, our underpinning philosophy is on individual development.
This video shows some highlights:
As a member of the Excelsior ADC you will have access to expert sports coaching, physiotherapy support and online resources.
Click on the the following links or use the drop down menus to get started.
In the news:
Newsletter Sign-Up
Client Testimonials

Blundells School
James has a huge breath and depth of knowledge on fitness issues. He is able to implement this knowledge into a practical course both making the task of fitness and conditioning both different and interesting from other fitness training that most are familiar with. He understands the safety issues when dealing with young adults strength and conditioning programmes. Programmes he sets are tailored to the individual needs of the group. There was a huge amount of progress made with some of these individuals in terms of their understanding of fitness and their own fitness levels.
More
Upcoming Courses