Main Menu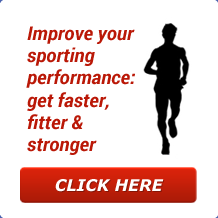 Latest Blog Entry
Educational Gymnastics in Britain A popular conception of gymnastics today is of young girls in sparkly leotards with hair kept up in tightly bound buns.  This is a relatively new concept, with gymnastics originally being an all-male outdoor pursuit. Gymnastics has originated from several different sources, but all had the underlying principle of healthy movement. […]
User login
Athletics Club
Excelsior ADC: Athletics
Welcome to our Athletics Club page. We have weekly sessions in the Spring and Summer that are open to all, plus workshops and seminars. We are a fully affiliated Athletics Club and a member of British Athletics.
Winter Training: 
Sessions resume after February half term.
We shall be running twice weekly sessions. Monday nights (19th February to 26th March inclusive) from 5-6pm and Thursday nights (22nd February to 29th March  inclusive) from 6-7 pm in Willand.
These focus on physical preparation ahead with some acceleration, throwing and jumping drills in the lighter evenings.
£4 per session for club members (£3 if already doing gymnastics). Payable in advance for 6 week block.
Feedback from the athletes
At the end of their each block of training, every athlete is asked to provide some feedback anonymously. Here is what they had to say after the January block:
I shall use this information to adjust what we do accordingly. Thanks to everyone for this useful information.
The programme shall be self-contained, but will provide foundation for future work. It will include: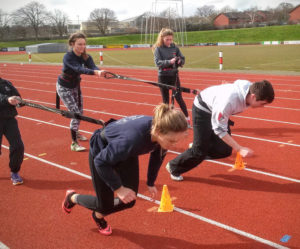 Whilst the benefits of running are well known, there are also risks of just being a runner: overuse, monotony, one dimensional approach to fitness. As a member of the Excelsior ADC you will benefit from expert coaching to help you get better at running, but also be fitter and healthier overall.
Head Coach James Marshall is the author of Run Faster and has coached athletes from many sports to run faster. He designs the training sessions with the participants ability in mind. He is a fully licenced Athletics Coach with British Athletics
An example of the coaching tips you get is here:
For those wanting Individual running coaching with James Marshall, see the Run Faster page. 
Our base is in Willand, Cullompton,Devon, Ex15 2RN. This is only 15 minutes from Tiverton and Wellington in Somerset, only 25 minutes from Honiton, Exeter and Taunton in Somerset.
Further reading:
Should I start running? 
Newsletter Sign-Up
Client Testimonials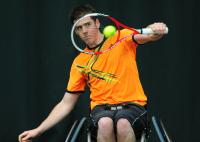 Josh Steels: wheelchair tennis
I started working with James 3 years ago via the TASS programme. When James first met me, physically I was nowhere the best I could be. Since working with James I have seen vast improvements in my fitness and strength which has been put into great use on court.Each session is worked around making sure I am able to get the best quality training as well as catering for my chronic pain and fatigue levels. On top of this James has always been happy to meet at facilities that are best for myself meaning I could fit training sessions in on route to tournaments or camps.
More
Upcoming Courses
Teenage movement seminar: Willand
10 Apr 2018
Your future success starts here Are you an active teenager who wants to get a bit fitter? Feel like you get overlooked by school teams? Do you want to learn how to become more agile and faster? Do you want specific advice on how you can balance study and becoming more active? Do you want […]