Main Menu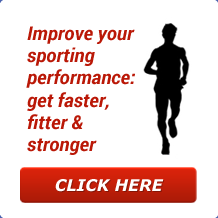 Latest Blog Entry
The benefits of dumbbell training by Istvan JavorekDumbbell training is generally safe.Does not need a large practice area.Is easy to teach (compared to barbell lifts).Can be done simultaneously and very efficiently with a large number of athletes.Is dynamic with a large range of motion (actually the range of motion is unlimited).A large range of
User login
Athletics Club
Excelsior ADC: Athletics
Welcome to our Athletics Club page. We have weekly sessions in the Spring and Summer that are open to all, plus workshops and seminars. We are a fully affiliated Athletics Club and a member of British Athletics.
Summer Training 2018: 
Sessions resume after Easter.
Thursday 12th April 4-6pm Exeter Arena: sprints, hurdles, jumps (£10).
We shall be running twice weekly sessions. Monday nights (16th April to 21st May inclusive) from 5-6pm and Thursday nights (19th April to 24th May inclusive) from 6-7 pm in Willand.
Some of the Thursday sessions will be at Cullompton Community College where we will use the long jump pit and throws cages.
The focus now changes to longer acceleration and sprints, plus jumps and throws.
£4 per session for club members (£3 if already doing gymnastics). Payable in advance for 6 week block.
Feedback from the athletes
At the end of their each block of training, every athlete is asked to provide some feedback anonymously. Here is what they had to say after the January block:
I shall use this information to adjust what we do accordingly. Thanks to everyone for this useful information.
The programme shall be self-contained, but will provide foundation for future work. It will include: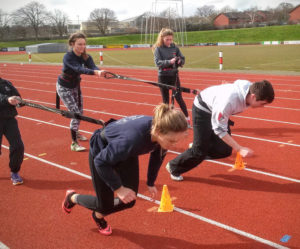 Whilst the benefits of running are well known, there are also risks of just being a runner: overuse, monotony, one dimensional approach to fitness. As a member of the Excelsior ADC you will benefit from expert coaching to help you get better at running, but also be fitter and healthier overall.
Head Coach James Marshall is the author of Run Faster and has coached athletes from many sports to run faster. He designs the training sessions with the participants ability in mind. He is a fully licenced Athletics Coach with British Athletics
An example of the coaching tips you get is here:
For those wanting Individual running coaching with James Marshall, see the Run Faster page. 
Our base is in Willand, Cullompton,Devon, Ex15 2RN. This is only 15 minutes from Tiverton and Wellington in Somerset, only 25 minutes from Honiton, Exeter and Taunton in Somerset.
Further reading:
Should I start running? 
Newsletter Sign-Up
Client Testimonials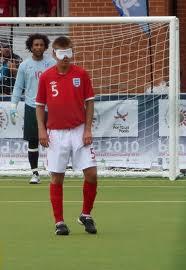 Robin Williams GB Footballer Paralympian
I have been training with James for over four years now and firmly believe he has played a key role in my transformation as an athlete and therefore as a footballer. It's fair to say I was in poor condition in various aspects when we first met, however, James' ability to focus on the most important things and eliminate the baggage from training has enabled me to develop rapidly, having missed selection for the 2009 European Championships I am now a regular in the starting lineup.
More
Upcoming Courses