Main Menu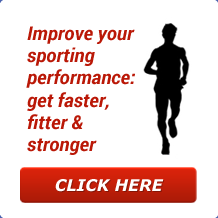 Latest Blog Entry
The benefits of dumbbell training by Istvan JavorekDumbbell training is generally safe.Does not need a large practice area.Is easy to teach (compared to barbell lifts).Can be done simultaneously and very efficiently with a large number of athletes.Is dynamic with a large range of motion (actually the range of motion is unlimited).A large range of
User login
Dumbbells or Machines? Istvan Javorek
The benefits of dumbbell training by Istvan Javorek
Dumbbell training is generally safe.
Does not need a large practice area.
Is easy to teach (compared to barbell lifts).
Can be done simultaneously and very efficiently with a large number of athletes.
Is dynamic with a large range of motion (actually the range of motion is unlimited).
A large range of exercise variations.
Stimulates (very important in so many sports) the balance mechanisms powerfully (which much machine training does not adequately do)
Enables one to develop unlimited muscular power, cardiovascular and muscular endurance, flexibility and strength (most machine training develops muscles but not dynamic explosive strength).
Is inexpensive to equip a gym with several sets of DBs.
Can be very easily monitored with a 100 percent accuracy, because we have an exact number of repetitions, sets, volumes and rhythm of exercising.
Enables one to efficiently monitor the heart rate before and after each set, thus providing a very clear view of recovery time and the physical fitness level of the individual athlete.
DB exercise variations are unlimited and any experienced coach should be able to figure out many novel variations of DB exercises.
Newsletter Sign-Up
Client Testimonials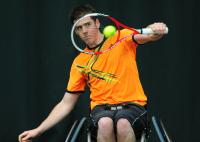 Josh Steels: wheelchair tennis
I started working with James 3 years ago via the TASS programme. When James first met me, physically I was nowhere the best I could be. Since working with James I have seen vast improvements in my fitness and strength which has been put into great use on court.Each session is worked around making sure I am able to get the best quality training as well as catering for my chronic pain and fatigue levels. On top of this James has always been happy to meet at facilities that are best for myself meaning I could fit training sessions in on route to tournaments or camps.
More
Upcoming Courses