Main Menu
Latest Blog Entry
Excelsior AD Club newsletter March 2019 We have had so much happen in the last month, and exciting things happening in the run up to Easter, it is best to keep them all in one place. So here you go. 6 members complete their Athletic Development Coaching Course Archie, Daisy, Flora, Jakin, Rebecca and Stephanie […]
User login
Planned Performance Training: Bill Knowles
"Having nothing enhanced my career"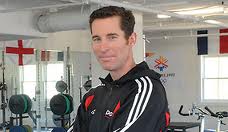 Bill Knowles doesn't have any magic answers or quick fix exercises.  His approach to injury rehabilitation based on good coaching and insisting on excellence in every exercise means injured athletes getting back to competition readiness sooner.
Knowles delivered a quite extensive review of his methods and some research on "Return to competition strategies for the load compromised athlete". This included video clips of his athletes working and also his ideas on creating the right environment and team for athletes to excel within.
He started out having to work with big groups of people and not much kit, so he had to innovate and adapt right from the beginning.
Planned Performance Reconditioning (PPR) not injury rehabilitation
Knowles started with talking about why he doesn't use terms like "prehab" or "rehab". These imply start and end points and a medical based model. The athlete would then walk back on to the pitch, start competition and get reinjured.
Instead, the PPR should be an opportunity to get the athlete better and to ensure that they are stretched, challenged and engaged throughout the process. "Ultimately injury is an opportunity to become a better soccer playing athlete and potentially a better soccer player".
In high performance sports you should STRIVE for a better soccer player.
In order to evaluate and plan what you are doing you need to combine Evidence Based Medicine (Science) with Experience Based Evidence (Art).
The coaching of the rehab process was emphasised time and again, the athlete and the exercise must be coached well. "Exercise is something you do, movement is something you feel" get the athlete out of the injury and remember who they are".
 A Joint Compromised Athlete is a Load Compromised Athlete
JCA    

        LCA
The joint is not to be trained in isolation, it is part of the whole body and the loading has been compromised too.
Once you are a LCA you are always an LCA. That is why you need an "Athlete Sustainability Programme". This is something that is included throughout the year to prevent lapses.
This is a Performance based model, compared to a Physio or Medical based model: they are not experts in planning performance training.
This was a theme that came up several times over the conference (And Rob Newton mentioned this at the RFU conference too about Australian sport) where teams are now letting physios lead training sessions with "Pilates" or "core" and wondering why they are not performing on the pitch!
 "It's a brain injury dude"
Knowles explained something called "Arthrogenic Muscle Inhibition" (AMI) which is the change of the sensory receptors due to injury. This results in an inability to completely contract a muscle.
This is a bilateral situation: Quadricep activation deficits of 7-26% in the unaffected limb have been measured. After an ACL injury the athlete is more likely to tear the opposite knee, and more likely to get reinjured than the non injured athlete.
The AMI is severe in the short term, plateaus at about 6 months, and slowly declines over the next 18-33 months! So, training the rest of the body is important to prevent that getting weaker too. This must be continued for nearly 3 years!
The brain has to be worked and rehabbed too: so lots of new challenges, games and activities must be included to ensure the athlete is ready to play and compete.
"The knee bone is connected to the head bone".
The Central Nervous System has been affected, so this must be trained too: "It is not a race to get them back, it is a process to get them better" Gambetta.
Envelope of healing
The upper limit of the envelope is for the elite athlete, but too much work leads to inflammation. Too little work is safer, but it is not causing enough adaptability.
There are no time frames for the rehab procedures, instead criteria based progressions are needed. Function leads to the next stage. For example, biologically running might be right after 8 weeks, but mechanically the loading ability isn't ready.
The LTAD process gets interrupted by an injury, so other areas need to be worked on during the recovery. Contact sports players need to be "toughened up" to prepare for training, others can develop volume, load or skill ability. It can be a time to "increase the player's bandwidth" of exercise competency.
There are so many things that can be done to "stop the bleeding of skills and mindset" when injured.  Knowles gave great examples of working with golfers and soccer players on using limited skills, or slower actions with severely injured players very early on in the rehab process.
Summary
It was great to see how a World Class expert in rehab works, and how he is passionate about coaching athletes.  The videos we watched and practical demonstrations we saw and did later really opened my eyes. (Physiotherapist Sarah and I discussed this when doing the rebounder exercises).
The "Progression, Variety and Precision" that Ed Thomas talked about were very apparent in Knowles's work.
One of the good things about GAIN is the interaction between different professions. Everyone was learning from each other and recognising the transfer across areas.
Come to our clinic
If you want your sports injury rehabilitated, then you can come to our physiotherapy clinic based in Willand, Devon. Physiotherapist Sarah Marshall and myself have helped many athletes return to competition from injury.
Client Testimonials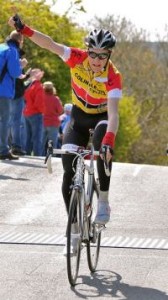 Seb Baylis + Tom Baylis
"James Marshall is now managing my two sons' strength and conditioning training for a fourth consecutive year. From the very start, youngsters and parents alike have easily engaged with James' professional approach and personable manner.Now both semi-professional cyclists aged 20 and 18, between them they have achieved numerous successes in the National Junior Series, including two stage wins, a silver medal in the National Championships, and selection for team GB in the Junior World Series.
More
Upcoming Courses
Sports Performance Workshop: Willand
10 Apr 2019
Sporting success starts here
Are you a sporting teenager who wants to get better?
Do you play more than 1 sport?
Do you want specific advice on how you can prepare for the matches ahead?
Do you want to know how to balance school/ club sporting commitments?
This day is for you.
The Day will include: